Meet fellow Fetish Friends with Kinky Casuals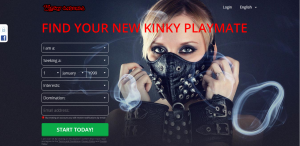 Are you looking to meet like minded Fetish Friends. Kinkycamdom is pleased to launch our new addition Kinky Casuals.
Find your new Kinky playmate today with Kinky Casuals. Whatever your kink or fetish you will find like minded friends just a key stroke away!. Want to chat, meet or possibly find that all important sub that you will collar and own. Become a member today and join the abundance of kinksters awaiting you.
Be warned some of the categories are very taboo and not for the faint hearted. Only true lovers of the alternative lifestyle should enter into the darkness that awaits.
We only cater for the alternative on Kinky Casuals. there is no vanilla here!!!!
Will you find a new kinky playmate??
Join Kinky Casuals today
Enjoy
The Kinkycamdom Team